UPHOLSTERY, DECORATIVE,
INTERIOR FABRICS
Linen, cotton, widthes till 3,60 meters
FOR SHOPS, HOTELS,
EVENT COMPANIES
We deliver in the whole Central and Eastern Europe
Linen, cotton, widthes till 3,60 meters
We have the pleasure to introduce our assortment of upholstery, decorative, clothing, table cloth, window covering and interior fabrics, as well as baker's cloth and knitted fabrics out of linen.
Thanks to the versatility of our assortment of fabrics, many various customers will find something interesting for themselves.
Our assortment consists of a collection of coton, linen, and poliester fabrics, with a weight going from 70 gr/m² through to 527 gr/m², and widthes from 0,50 to 3 meters. For a major part of them we cooperate with french company THANN Textiles.
THANN Textiles' 30 year old experience in fabrics finishing, and in the servicing of thousands of customers in France and Northern Europe, in combination with AURELIA's professional care for the satisfaction of customers situated in Central and East Europe makes of AURELIA a strong, competitive, and flexible partner in the field of fabrics distribution.
We invite all upholstery shops, producers of furniture, window treatment stores, interior design boutiques, fabric shops, hotels, event management companies, clothing factories as well as bakeries, to contact us for all enquiries. Our ambition is to serve you with the highest level of excellence and become one of your most valuable partners.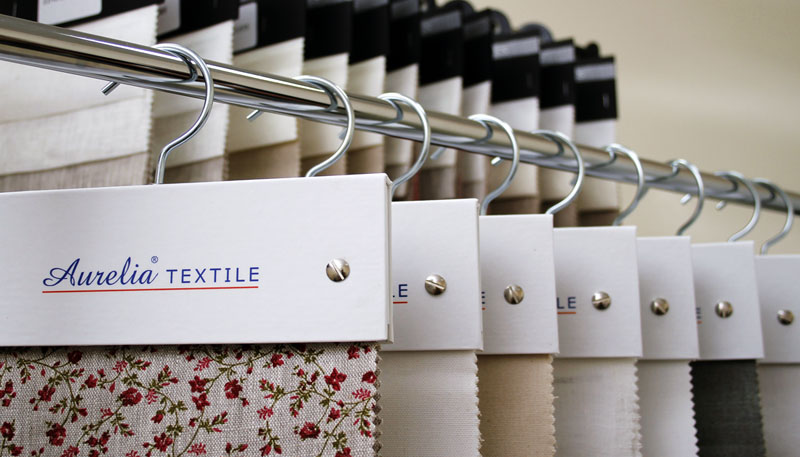 HOTEL TEXTILE
Visit our website: Aurelia-Aurelia.com.pl
Composition: 100% cotton
Width: 285 cm
Weight: 160 gr/m²
Colours: 5 colours
Rolls: about 40 meters/roll
Purpose: bedding sets, shirts or other garment, and other marvels out of this fabric…
Shrinkage: 3% do 4%
Finishing Treatments: washing treatment, for an incredible softness
Care instructions:







Azure can be ironed with highest temperature, but then it will lose its washed look.
Recommended is tumble drying, and then if necessary, steam.
UNIQUE OCCASION!
Composition: 100% linen
Width: 140/142 cm
Weight: 450 gr/m²!!!
Colours: cream
Rolls: 30 to 45 meters/roll
AVAILABLE QUANTITY: 400 RUNNNING METERS
Purpose: bathrobes, bath towels, throws, bath mats…
Shrinkage: 3% to 4%
Finishing Treatments: stabilisation, softening
Care instructions:







In case of interest, please contact us.
WE LOOK FORWARD TO YOUR INQUIRY
Professional service, good quality fabrics.